Ekim 13 @ 09:00

-

Ekim 16 @ 17:00
treatıng affaırs & trauma wıth the gottmans
World renowned experts on relationships and founders of The Gottman Institute, Drs. John and Julie Gottman will be presenting "Treating Affairs and Trauma  Training" in Istanbul, Turkey. If you can't join us in Istanbul, make sure to register as a virtual attendee, this way, you can reach out the high-quality content of the event.
Affairs and trauma are two of the most challenging issues clinicians face when working with couples. Both rupture trust and undermine the very foundation on which committed relationships are built. After studying thousands of couples over the last four decades, we now understand a great deal about the process of healing, and we want to share this knowledge with you. Dive deep into proven, research-based approach for treating couples impacted by infidelity and PTSD with world renowned therapists.
WHAT WILL I LEARN IN TREATING AFFAIRS & TRAUMA?
You will learn how to recognize the signs of trauma and PTSD and the impact it has on a relationship, how to identify the role trauma plays when there's been an affair, and assess the impact of an affair on the Sound Relationship House. You will also learn how to suspend your own moral judgment when extramarital affairs are revealed, determine where and how to begin rebuilding a new foundation of trust, and immunize the couple's relationship from future betrayals.
At the completion of this training, you will be able to:
Compare and contrast the psychometric soundness of assessment instruments used to diagnose PTSD, including tools for structured interviews, self-report scales, and psycho-physiological assessment methods.
Distinguish between the neurobiological changes associated with PTSD that occur in the amygdala, anterior cingulate cortex, prefrontal cortex, and hippocampus.
Evaluate the effectiveness of popular individual therapies for treating PTSD.
Compare and contrast research studies on couples therapy methods for treating PTSD.
Defend the practice of conducting conjoint therapy to address PTSD during couples therapy by referencing the relevant research findings on the impact of PTSD on relationships, as well as the relationship outcomes associated with individual PTSD treatment.
Implement clinical strategies that help "surface" trauma when working with a couple with PTSD.
Select clinical interventions that help "explore" trauma at a deeper level once it has surfaced.
Facilitate movement from the individual to the dyad when processing a trauma.
Teach couples how to conduct a Stress-Reducing Conversation when PTSD is involved.
Teach couples how to conduct an Aftermath of a Regrettable Incident Exercise when PTSD is involved.
Compare and contrast popular therapies for treating infidelity.
Explain how the 24 steps of the "Gottman-Rusbult-Glass" cascade toward betrayal leads to a blurring of boundaries between self and potential others.
Explain how a betrayed partner may develop PTSD as a result of their partner's affair.
Apply the Gottman Method Couples Therapy Assessment process with couples who have experienced an affair.
Incorporate appropriate additional details when conducting an Assessment feedback session for treating affairs.
Facilitate the Atonement phase of Gottman Method Couples Therapy for affairs.
Defend the practice of allowing the hurt partner to express anger, insecurity, resentment, fear, and feelings of rejection, rather down-regulating their expression of emotion.
Implement appropriate clinical tools to strengthen an affair couple's Attunement to each other.
Teach affair couples how to effectively process Regrettable Incidents.
Select appropriate clinical interventions to deepen an affair couple's attachment to one another.
Apply effective clinical strategies to help affair couples prevent relapse.
WHO IS THIS TRAINING FOR?
This training is for mental health counseling providers, clergy and military chaplains, coaches, educators, students, and interns. It is intended for professionals who want to enhance their competence in conceptualization, assessment, treatment planning, and intervention with couples where an affair and/or trauma has created pain and struggle in their relationship.
As this is an advanced Gottman Training, we expect learners to have a basic understanding of the Gottman Method. At least Level 1 Training in Gottman Method Couples Therapy is required.
WHAT IS INCLUDED IN THE PRICE?
Included in the registration price is a clinical training manual, which contains Gottman Method Couples Therapy assessments and interventions. You will be awarded a Certificate of Completion from The Gottman Institute.
More than 17 hours of live workshop by Drs. John and Julie Gottman
285-page manual with the content, assessments, interventions, and references discussed in training videos
165-page of lecture slides
Certificate of Completion from The Gottman Institute
Coffee Breaks all through the trainings held in Radisson Blu Hotel, Sisli, Istanbul
BONUS** All experts who will attend to this training will also have the opportunity to attend to the "Partner Violence Workshop" which will take place on October 13th 2022, free of charge.
about PARtNER VIOLENCE PANEL-WORKSHOP
The culture of violence, which spreads in our country and of course all over the world, appears every day as Partner Violence in relationships. It is a major problem that threatens the physical and psychological health of individuals, families and society. It is a problem that we, as mental health professionals, who work with relationships, are at a key point, all in terms of intervention and prevention. In this one-day panel-workshop on the 13th of October, 2022, we invite you to understand and prevent partner violence and learn about the research-based effective interventions.
The speakers and trainers of this event, which is a mix of panel and workshop, are as follows:
Drs. John & Julie Gottman with a talk on Partner Violence and a workshop on "Couples Together Against Violence Program"
Dr. Gökhan Oral & Dr. Duygu Buga & Ceren Kupeli with talks on Domestic Violence and Dangerous Stalking by Former Partners
Drs. Don & Carrie Cole with a workshop on "Situational Violence in Couples"
reasons to attend ın-class traınıng
Are you ready to take your career to the next level?
Get accredited training in research-based assessment techniques and intervention strategies based on over 40 years of research and join to be part of the solution of the most important challenges facing relationships across the globe
Meet the Gottmans and listen to the masters of relationship while acquiring new skills
Get new insights into treatment for couples who struggle, using research-based assessments and effective interventions
Build new relationships and expand your network to kick-start new collaborations
Enjoy your days by discovering historic, cultural, sunny Istanbul
about Istanbul
Istanbul is considered among the most beautiful cities in the world surprising all newcomers and affectionately saluting frequent visitors. You have the chance to enjoy Istanbul a beautiful travel destination for its amazing historical patrimony, its' culture, natural wonders and the warm-welcoming Turkish people. Istanbul is resplendent with attractions, from cultural to historic. Plus, the city's timeline spans centuries, offering sights from ancient ruins to modern marvels and everything in between. When travelling to İstanbul, you will discover a city full of authenticity where old customs and ancient history intermix with cultural entertainment and hi-tech innovation. Being in between of Asia and Europe, you can taste many Turkish treasures, which makes İstanbul a dream destination for foodies.
TRAINING FEE
1490 USD for virtual attendees;
1880 USD for in-class training.
Official language of the training is English. For group participations of more than 10 people, simultaneous translation in your own language can be provided. For details, please contact pikonferans@gmail.com
DRS. JOHN & JULIE GOTTMAN
Founders of The Gottman Institute
World-renowned researchers and clinical psychologists, Drs. John and Julie Gottman have conducted 40 years of breakthrough research with thousands of couples. They have published over 200 academic journal articles and written 46 books that have sold over a million copies in more than a dozen languages.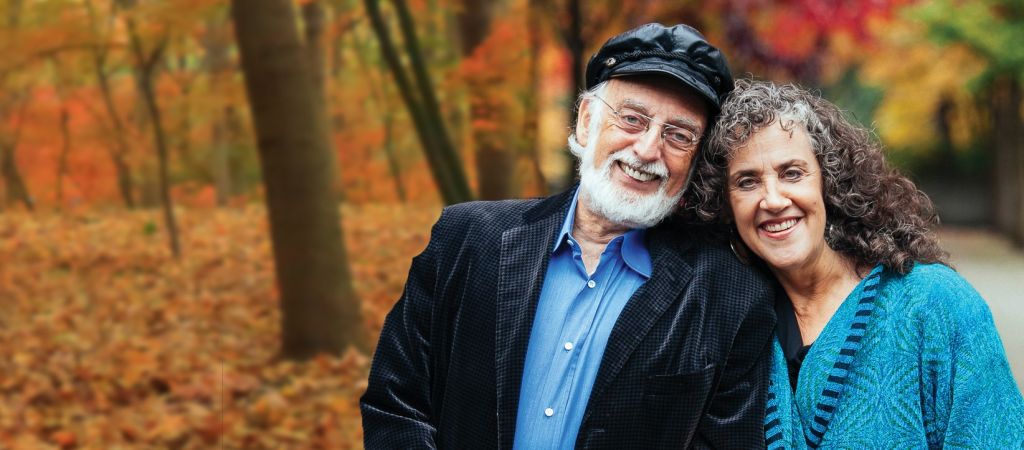 REGISTRATION FORM
For registration, details and questions please feel free to contact bilgi@psikolojistanbul.com or pikonferans@gmail.com